The best soft dry cat food is easy to pick up and chew for old and young cats alike.
Sometimes, young kittens cannot chew hard kibble due to limited teeth. Similarly, older cats could have dental issues that prevent them from eating hard foods with ease.
So how do you ensure that your pet receives good nutrition?
In this guide, we are reviewing 5 top foods that have a balanced soft and dry texture. This way, your young kitten or old cat can eat it with ease.
We have compared various cat foods to come up with this list, so there is something for every type of cat!
Just in case you are in a hurry, click on our short summary below to view our Top 5 reviewed products for the best soft dry cat food:
Best Soft Dry Cat Food – 2022 Top 5 Picks
As the name indicates, Meow Mix Tender centers consist of tender and meaty morsels inside and crunchy kibble outside.
Very old cats (some even above 20 years!) are doing well on this soft dry food for senior cats and kittens. It is softer on their teeth compared to most dry cat foods.
Even cats with irremovable tumors in the mouth are able to eat Meow Mix Tender centers with ease.
If your cat finds the outer crust still a bit hard, you can moisten it with broth or water. Toothless cats and kittens are known to love this food even more when it is served this way.
Salient features of this well-loved cat food: irresistible flavors of tuna and whitefish which picky cats love, 100% balanced nourishment for all life-stages, provides essential vitamins and minerals, dual textured kibble which cats love.
What we like about it
Tender, soft, and meaty inside and crunchy outside.
Cats with no teeth are thriving on this food
Balanced nutrition for all ages
Great flavor
What we don't like
Contains corn as the first ingredient which is more of filler. Should be okay though as long as your cat isn't allergic to it.
Give your cat a sensory mealtime experience with a delicious combination of crunchy and soft kibble with meaty tender morsels.
Here are the reasons why we loved this food:
One: It has a combination of crunchy as well as meaty and chewy morsels which is great for cats with all kinds of palates.
Two: It has fiber for hairball control.
Three: Your cat/s can get plenty of (38 %!) real protein from turkey which is generally well-tolerated even by sensitive cats and kittens.
Four: it has prebiotic fiber to improve your pet's digestion and immunity.
What we like about it
Delicious combination of crunchy and meaty kibble – easy on cats and kittens teeth
Fiber for digestive health and immunity
Controls hairballs
What we don't like
Some cats found the meaty chunks too large. Shredding or blending it helped.
3.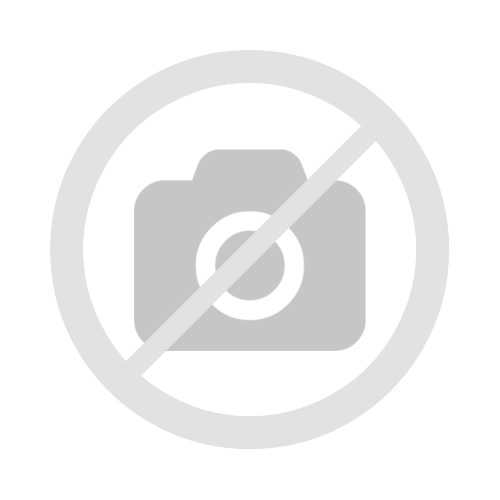 Purina One Tender Selects is a great choice for cat parents looking for soft dry cat food for cats with no teeth.
Many cats are very 'texture' sensitive. Keeping this fact in mind, Purina ONE has come up with this mix of crunchy and soft morsels.
Depending on the flavor you choose, your cats will get softer morsels of salmon or chicken.
This blend of soft morsels with crunchy regular kibble is ideal for older cats without teeth as well as for kittens with few teeth.
Purina ONE Tender Selects provides balanced nutrition to all life stages, so you can feed this to younger cats as well.
Even cats that have had all their teeth extracted are doing well on this food. Its balanced mix of crunchy and soft keeps their gums healthy.
Other salient features of the food: real meat without fillers/preservatives, antioxidants like vitamins A & E boost immunity, taurine for healthy heart, and omegas for great skin and coat.
What we like about it
Deliciously crunchy and tender meaty morsels to suit different palates
Real chicken/salmon
Balanced nutrition for all life-stages
No artificial flavors or preservatives
What we don't like
Inconsistent. Sometimes there are fewer tender morsels.
Most cats with little or no teeth and other oral issues love the fun flavors and tender and crunchy texture of Purina Friskies.
Beef, chicken, and fish create the meaty and soft centers with crunchy kibble on the outside. No cat can resist this!
Older cats aged 10 and above with teeth-related issues are doing very well on this perfectly soft and gentle food.
 Even kittens with gaps in their teeth are able to eat this perfectly 'moist' soft dry food for older cats. (Its moisture content is 12% which is more than that of most dry foods).
The kibble is also perfectly shaped which makes it easier for kittens and cats to pick up.
Purina Friskies contains the perfect mix of chicken fortified with minerals and vitamins for your cats' optimal health and well-being.
What we like about it
Tender centers with crunchy exterior combined with interestingly shaped kibble
Great for kittens and cats – balanced nutrition
What we don't like
Contains dyes which could stain your carpets if your cat vomits. (Worry not; the dyes in this food are FDA approved.)
Feline Natural Freeze-Dried food consists of soft pellets of meat that are freeze dried to preserve nutrition. They are soft and easy to chew for cats and kittens having limited or zero teeth.
You will love the fact that this food meets all of AAFCO's cat nutrition guidelines.
It is high in meat and contains very few carbs, which is how cats eat in the wild.
Feline Natural food contains highest-quality ingredients sourced from New Zealand, including cage-free, cruelty-free, hormone-free, and antibiotic-free meat/poultry (chicken, lamb, etc.).
You can use these soft food pellets crumbled up over your cat's favorite wet food for added texture or simply use it as is for a complete balanced meal.
It is great for cats and kittens as it is nutritionally balanced.
Some cat parents add broth or water to the pellets and make it quite pasty. Cats with dental or oral issues love this way of serving – many find it better and softer than canned food which could be too watery or too chunky sometimes.
There are no legumes, fillers, soy, wheat, preservatives, and dyes in this food which makes it great for sensitive kitties as well.

What we like about it
Softer pellets easy to chew for cats and kittens
Contain 98% meat which is sourced from grass-fed, pasture-fed, lamb/chicken and wild-caught fish.
Free from hormones, antibiotics, preservatives, non-GMO
Free from allergens like legumes, soy, wheat, potatoes, rice, dairy and grains
Meets AAFCO guidelines – great for cats and kittens
Versatile- use as a meal topper, treats, or complete meal
What we don't like
Crumbles easily into powdered form – which is great for cats with no teeth but could lead to wastage.
Led to weight gain in some cats – they liked it so much! (Check out our guide on the Best Cat Food for Overweight Indoor Cats).
What is Soft Dry Cat Food?
Soft dry cat food is nothing but softer kibble.
A) It is not as hard or large as regular dry cat food
Most kibble or dry cat food is rather hard and crunchy. You might 'hear' your cat chewing and straining to eat the kibble.
Soft dry cat food is not as hard and your cat won't have to put in effort to chew it. Its small size is also easy to pick up for young and old cats.
B) Contains more moisture than regular kibble
Soft dry cat food contains more moisture compared to most kibble-foods in the market. This makes it softer to chew for cats and kittens with few or no teeth.
At the same time, the best soft dry kitten food or cat food is not like wet or canned food which can be very soupy and watery and often not appreciated by finicky cats.
C) Is easy on your cat's gums
The best soft dry cat food is also easy on your cat's gums. Cats with gum disease or oral lesions can also eat soft dry cat food much more easily compared to regular dry cat food.
D) Is baked or freeze-dried
Soft dried cat food is often baked to not only preserve nutrition but also make it softer than regular dry kibble.
These days, freeze dried pellets of cat food are also available. They crumble easily by hand and do not need a mixer or blender. These pellets are easy on your cat's gums.
You can easily add the crumbled food as topping over wet cat food or use it as a complete meal.
Why not Feed Wet or Canned Food instead of Soft Dry Cat Food?
There are many reasons why cat parents prefer feeding the best soft dry cat food instead of wet or canned food to their old or young cats having dental issues or chewing difficulties: (Don't forget to check out our article on Best Cat Food for Older Cats).
1) Easier to feed
If you are out for work all day, feeding soft dry cat food will be easier.
You can leave it outside for your pet to eat as it pleases.
One cannot do the same with wet food since it is prone to spoilage.
2) Some cats dislike wet food
Cats are finicky creatures. They are also rather texture sensitive.
Many are known to prefer kibble and might not appreciate the wet, watery food that is available in cans.
If your cat has just had some teeth removed and it still prefers eating dry food over wet or canned food, then the best soft dry cat food is a better option for you and your pet.
3) Storage is easier
Dry cat food is always easier to store compared to wet or canned food. The opened cans of food need refrigeration.
You can easily transfer dry cat food to an air-tight container.
Also Read: Best Cat Food for Older Cats That Vomit.
One word of caution about dry cat food
Cats still need moisture to prevent kidney and urinary issues. So, always provide plenty of fresh drinking water to your pet. (Do read our guide on Best Cat Food for Kidney Disease).
You can also work with your vet and feed a mix of wet and dry cat food for complete balanced nutrition.
What Features Should you Consider when selecting the Best Soft Dry Cat Food?
A) Has small, soft or crunchy texture
Look for foods with small kibble size which cats and kittens can pick with ease. Of course, your cat might decide this for you.
Some cats simply prefer larger kibble. Try out different foods and flavors till your cat approves.
B) Nutritionally complete
Apart from softness and texture, make sure that the chosen food provides your cat with optimal nutrition.
Cats need protein. Ensure that the food provides high-quality, easy-to-digest protein.
Your cat also needs vitamins, minerals, and balanced Omegas for overall health and wellbeing. Look for a food with taurine for healthy eyes and heart.
C) Meets specific health needs
Based on your cat's overall health profile, you may want to look for a food that caters to its specific needs.
For example, if your aging cat has digestive issues or IBD, then you need the soft dry cat food for older cats with probiotics.
Likewise, you need a high-protein food for a kitten with high-energy needs but a low protein one for a cat that has weak liver or renal function.
Work with your vet to determine the best food for your beloved cat.
Conclusion
The best soft dry cat food is easy to chew and gentle on a cat's gums. It is perfect for feeding old cats and young kittens having few, missing, or loose and broken teeth.
We recommend Meow Mix Tender Cat Food for its tender and meaty morsels and crunchy texture outside. Most cats love this chewy-and-crunchy combination and can eat it with ease. It is also rich in balanced nutrition, for all life-stages.
Do check out our other recommendations as well.