Breeders of Chihuahuas are easy to find if you know where to look. There are many online directories that will list breeders in your area, or you can ask your local veterinarian for recommendations.
There are many chihuahuas for sale around Idaho – you should check out these top chihuahua breeders in Idaho. These breeders have been painstakingly researched and are verified to be breeding chihuahuas: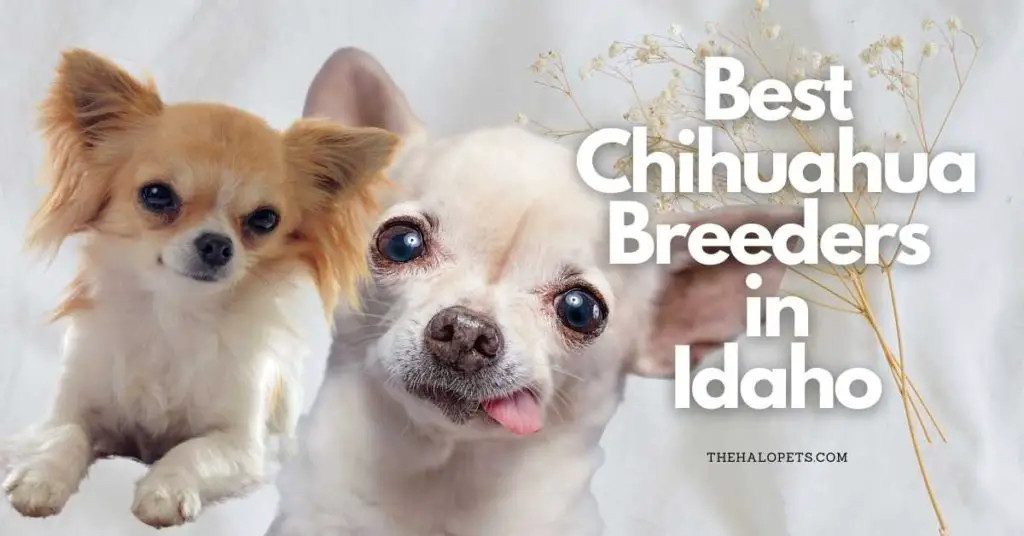 4 Best Chihuahua Breeders in Idaho 
1. DJ Chihuahuas
As an AKC breeder for the last 20 years, DJ Chihuahuas offers top-quality show dogs, companion dogs, and everything in between. Located in Idaho Falls, this breeder has a wide variety of colours and patterns available.
If you are looking for teacup chihuahua puppies for sale in Idaho, DJ Chihuahuas is the breeder for you. This experienced and professional team takes great pride in providing beautiful, healthy, and well-socialized puppies to families all over the United States.
They look after their dogs 24/7, with a team of experts who know everything about the care and breeding of chihuahuas. You can be assured that your puppy will be in good hands when you choose DJ Chihuahuas.
Address: 826 Singletree Lane Idaho Falls, ID 83402
Contact info: 208-529-6543
Website: DJ Chihuahuas
Facebook: DJ Chihuahua
2. Chihuahua Puppy Love by Evonne Ramsey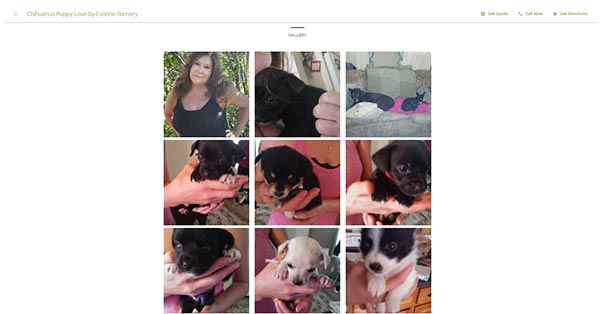 Evonne Ramsey the owner and operator of Chihuahua Puppy Love has been breeding and raising beautiful chihuahuas for many years. She is a small in-home breeder located in Idaho.
Evonne Ramsey's love for animals has led to the unique way she cares for her dogs. She not only focuses on providing a clean and comfortable environment but also on socialization and training. This ensures that all of her puppies are well-rounded and ready to join their forever families.
Chihuahua Puppy Love by Evonne Ramsey is the perfect place to find your new furry friend. Check out the adorable pictures of available puppies on the website and get in touch to reserve your pup today.
Address: 199 E. Elva St Idaho Falls, ID 83401 United States
Contact info: (208) 346-1411
Website: Chihuahua Puppy Love by Evonne Ramsey
3. Idaho Chihuahua & Small Dog rescue
This non-profit organization is dedicated to the rescue and placement of small dogs in need. They have a wide variety of chihuahuas available for adoption, as well as other small breeds.
Idaho Chihuahua & Small Dog Rescue is a great option if you are looking to adopt a chihuahua. All of the dogs in their care are first placed in foster care to help with the process of rehabilitation and provide a loving home environment.
This organization relies heavily on volunteers and donations to keep its doors open, so please consider supporting them if you are able.
Address: Arco, ID 83213
Contact info: (208) 260-0236
Facebook: Idaho Chihuahua & Small Dog Rescue
4. Take Me Home Dog Rescue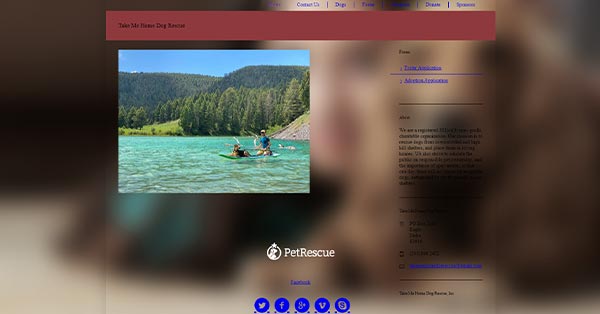 As the name suggests, Take Me Home Dog Rescue is dedicated to finding homes for dogs in need. This organization is based in Boise but serves all of Idaho.
Take Me Home Dog Rescue focuses on rescuing dogs from high-kill shelters and working with local pounds to find forever homes for as many dogs as possible.
This organization has both a foster and adoption process for all the dogs they rescue. If you're interested in adopting or fostering a dog, please fill out the relevant form on their website.
Address: Eagle Idaho 83616
Contact info: (208)866 2402
Website: Take Me Home Dog Rescue