Should I take my dog's collar off at night? I used to wonder about this, but not anymore.
Now I know for sure what the answer is. Earlier, I used to leave the collar on my dog almost all the time and only removed it while bathing my pet.
Now, I do not make that mistake. I have also had a discussion with my vet about the matter and even talked to some canine experts. They all recommended taking off the dog's collar indoors and especially at night.
Read on to find out the reasons why. I have also discussed 5 top dog collars that you could safely keep on your dog all day.
Should I Take my Dog's Collar Off at Night?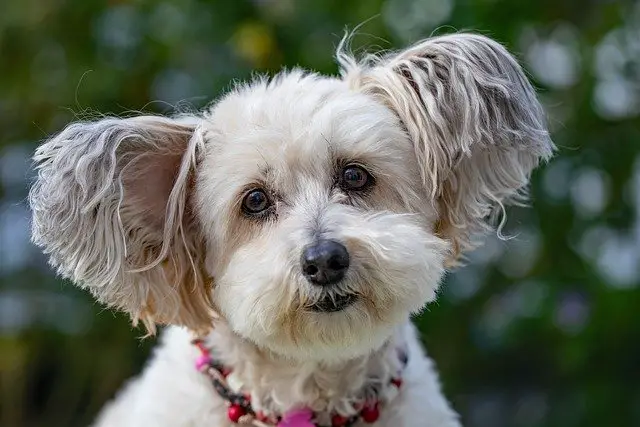 Yes. It is recommended that you take off your dog's collar at night.
It will be more comfortable for your pet and there are many other safety reasons too – reasons that I will discuss in the next section.
Whenever you are in doubt about anything pertaining to dogs, you should always consider what wild dogs or dogs' ancestors (wolves) do.
Obviously, we do not see them wear collars in the forest. So, our domesticated dogs also do not need collars while sleeping. It is imperative for your pet's safety that you remove the collar.
In the next section, we will cover all the reasons why you should take your dog's collar off at night.
Why Should I Take My Dog's Collar Off at Night?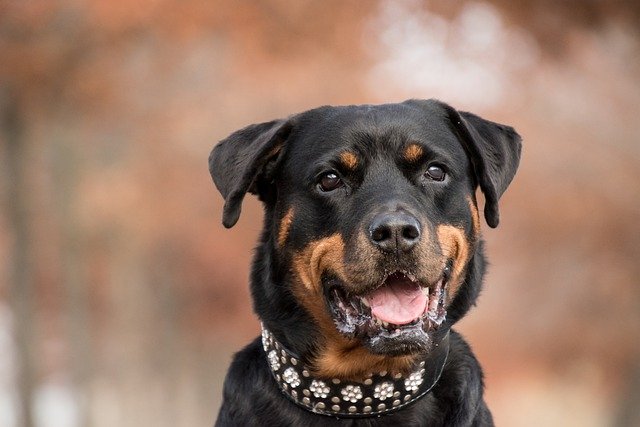 Here are the reasons why you should ideally take off your dog's collar at night:
1. Safety
For your dog's safety it is better to take its collar off at night. Your pet's collar could easily get stuck in something causing collar strangulation. This could also choke a dog and, in worst cases, can lead to death.
Sometimes, dogs tend to scratch themselves in their sleep. Their nails could get caught in their collar taking a portion of the delicate nails. For your dog's safety it is best to even take the collar off when you aren't at home. Your pet might hurt itself or get stuck and can even get grievously injured with no one to help.
2. Remove the collar if you crate your dog
There are thousands of cases of dog deaths that have occurred due to dog's wearing collars inside crates. The collars get caught in the wire cages causing strangulation. That is why its best to remove even a loose collar when you crate it. If you must leave the collar on, please use special safety collars that minimize choking hazards.
3. Comfort
Another reason why it is best to take off your dog's training collar is because it can be very uncomfortable for your pet sleeping with its collar on. Imagine having a hard and thick collar around the neck!
You just won't be comfortable. Then why would you dog be comfortable? Depending on how thick the collar is, it might even hurt your pet's delicate neck – if you have a small dog. Even for a larger dog, thick collars can be very obstructive and restrictive for its sleep.
4. Can cause matting of hair in long haired dogs
If you have a long haired dog breed, then keeping the traditional collar on all day could cause matted hair and fur. Mats and knots can be difficult to remove and might even have to be cut or trimmed off. Worse still, it could hurt your dog and cause pain if its nails get caught in the mats and tangles.
For the sake of your pet's beautiful coat, please remove the collar at night.
5. Could cause chaffing in short coated dogs
In short coated dogs, leaving the collar on can lead to chaffing and even rub against their skin and fur. This can be very damaging to your dog's beautiful coat.
6. Could cause skin irritation
Leaving a traditional collar, a tick collar, flea collar, or a bark collar on for prolonged periods can also cause skin irritation in delicate dogs. Some hairless dogs or dogs with thin skin like Chihuahuas could also suffer from skin irritations caused by the dog collar's abrasive materials.
7. Could damage their coat
Collars with dyes and colors that run could stain your pet's fur. This is especially seen in dogs that swim. Imagine waking up one day to see your fur ball's white coat stained red in the pup's neck region? You definitely do not want that!
Additionally, the collar can also cause a permanent ruff on the neck area. No amount of grooming or brushing can settle the standing hairs back into position.
How Long Can a Dog Wear a Collar?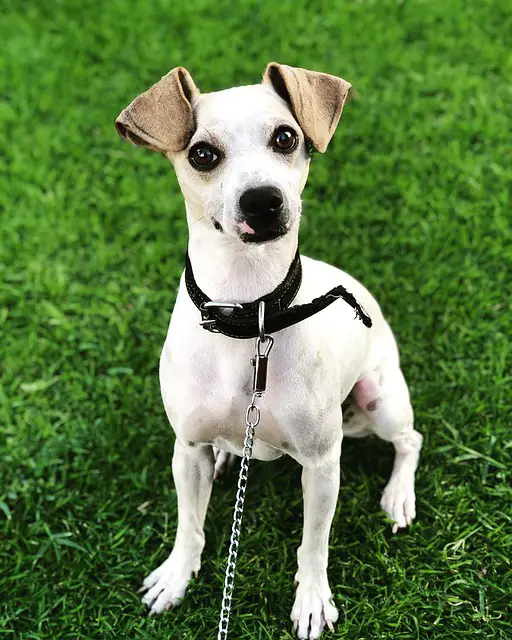 As long as you ensure proper fit and your dog seems comfortable, you can leave the collar on for 12 hours. Always remove the collar when your dog is about to retire for the night.
During the day, whenever possible, reposition the collar several times over your pet's neck. Doing so will ensure that the collar does not abrade its skin and fur or puts excessive pressure in one area.
Discontinue using the collar if your pet suffers from a rash or skin irritation. Do not use the collar again until your pet's skin is fully healed. If the skin is still red and inflamed after 48 hours, see a vet.
Do Dogs Like Wearing Collars?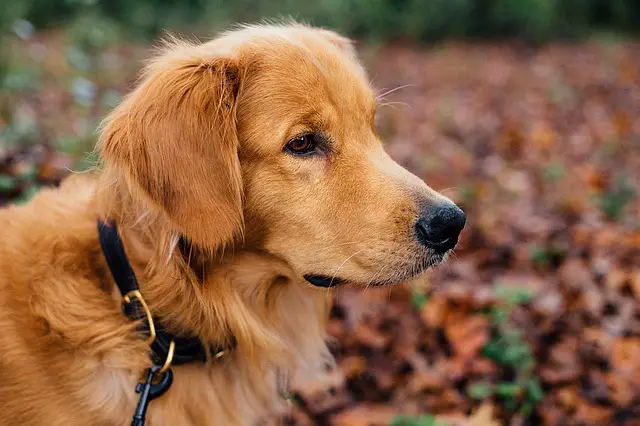 Our dogs hardly have a say in the matter, do they? Most dogs are rather neutral about it. Some dogs – especially puppies – tend to get irritated with the collar in the beginning and may even try and scratch it off.
However, most get used to it very soon. Our cute pups easily get accustomed to their collar and even bring it to their owners when they want to go out for a walk.
Collars are beneficial for they carry your pet' identification tag such as the dog's name and your contact details on it. Some collars are also reflective and that helps your dog be seen clearly even in low light or at night.
This is very important for your dog's safety especially if it is in the habit of roaming.
So, most dogs get used to collars provided you start it from puppyhood.
At What Age Should Dogs Start Wearing Collars?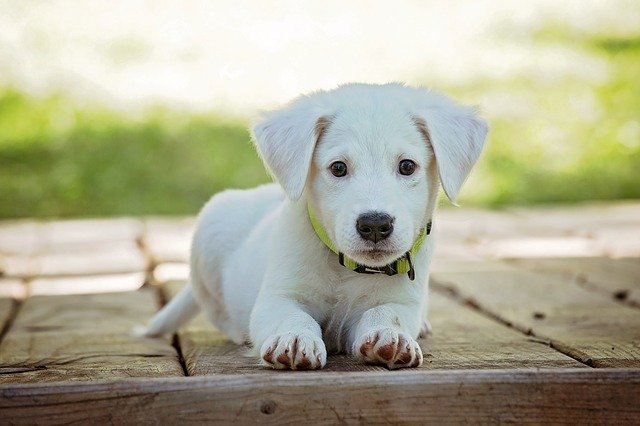 The best puppy age to start wearing collars is when right before you are allowed to take your pet out on walks and when you start dog training.
Most vets allow pet owners to take their puppies outdoors only after their initial vaccinations are complete. This is at the age of 12 weeks or 3 months.
You can start getting your pet used to collar, dog tag, and dog leashes at 10 weeks of age. Some pups get used to the collar within a couple of hours; others might take a couple of days to get used to it.
Here are the steps to get your dog used to wearing a collar:
1. Buy an age-appropriate collar
Many pet parents buy larger collars thinking that their pup will 'grow' into it. That should not be the criterion for selecting the collar. Instead, buy a puppy collar – a collar of the right size for your pet's neck.
2. Choose a lightweight but wide collar
Most pups get used to lightweight collars more easily than thick, heavy, and embellished collars. It is also better to opt for a wider collar instead of a thin one because larger the collar's width, better will be its pressure distribution.
3. Ensure it is easy to take off/put on
Always choose collars with sturdy clips that allow you to wear or remove the collar without struggling too much.
4. Avoid making a fuss
Do not make a fuss when you place the collar for the first time on your puppy. If it gets excited, you must stay calm. Start by placing the collar only for a few hours and then slowly increase the duration.
Be patient. Give your pet some time to get used to the collar.
Why do some Dogs Freak Out When you Take Off Their Collar?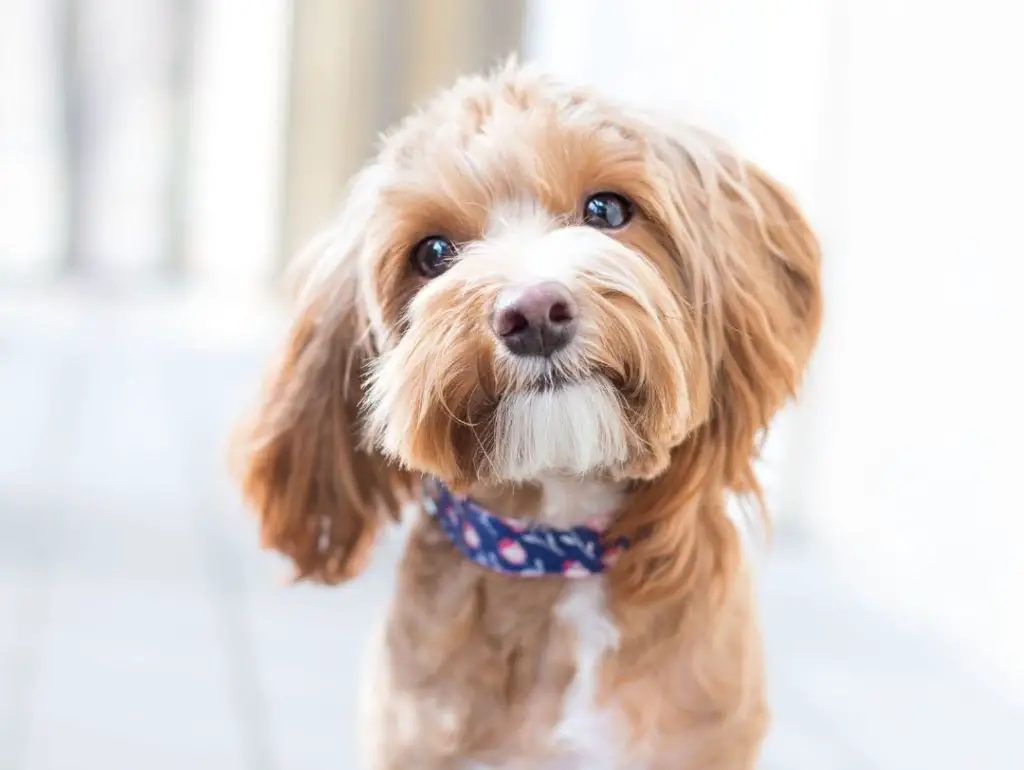 There are various reasons why dogs get excited or freak out when someone removes their collar.
It all depends upon what you do and allow your dog to do once the collar is off.
1. Excitement
In some cases, dog owners remove the collar when they allow their dog to roam free or run wild in the dog park. This is an exciting proposition for dogs -so they will get very excitable when you remove their collar.
2. Distress
For other dogs, removal of the collar could indicate end of play-time and that can cause distress. That is why your pet freak out because the act of removing the collar signifies end of fun.
3. Fear of being touched
Then there are dogs that tend to get very nervous at the thought of being touched. The moment you go to remove their collar, they might act out or freak out. Some dogs might also be injured and the act of collar removal might aggravate the pain or bring back painful memories of the same.
3 of the Best All Day Dog Collars
1. Black Rhino Collar
Your pooch can wear the Black Rhino Collar is all day due to the following reasons:
It has a soft neoprene padding that protects your dog's skin from irritation.
It is lightweight and won't weigh down your pet's delicate skin.
The collars come with a reflective stitching that makes it easy for spotting your dog in low-light/night.
It is available in various sizes for puppies to adult dogs.
Black Rhino - The Comfort Collar Ultra Soft Neoprene Padded Dog Collar for All Breeds - Heavy Duty Adjustable Reflective Weatherproof (Large, Orange/Bl)
SIZING - Please Note: Our sizing may differ from other brands. PLEASE Measure and Order Accordingly - Small 11" – 14.5" | Medium 14.5" - 19" | Large 19" - 23" | XL/XLarge 23" - 27" | Measure your dog's neck with a tape measure at the preferred resting place for the collar. Always allow for adequate breathing room.
NEOPRENE PADDING - Give your dog the comfort he/she deserves. Each collar is lined with a soft neoprene padding that will protect your dog's neck from irritation when being active. Don't worry about odor or your dog playing in the water. Our neoprene easily dries and is odor resistant.
HEAVY DUTY & LIGHTWEIGHT - Constructed for all breeds the Comfort Collar intentionally maintains a lightweight design but is built specifically with heavy duty hardware that is tough enough to resist forces from the most energetic dogs.
REFLECTIVE STITCHING – Stay safe and be seen on your early morning and evening walks. runs, jogs, or hikes with your dog. Our collars have reflective stitching that reflects light and allows your pup to be seen more easily.
QUALITY MATERIAL - The Comfort Collar is made from material that was specifically chosen for its toughness and durability. It is guaranteed to withstand the outdoor elements and will resist the forces of the most energetic, powerful, and playful dogs
2. JoyTale Reflective Collars
Safety and convenience are what you get with the Joytale dog collars. They have the following salient features:
The ABS plastic buckles are designed for easy on/easy off.
These nylon collars are sturdy and durable. They are also padded and the neoprene is soft and non-abrasive.
Joytale collars also allow you to attach separate ID tag.
These waterproof collars dry fast and the colors do not bleed.
Sale
Joytale Reflective Dog Collar,Soft Neoprene Padded Breathable Nylon Pet Collar Adjustable for Medium Dogs,Teal,M
SAFETY: Highly reflective threads keep high visibility at night for safety.And you can easy find your furry pet in the back yard at night
MATERIALS: Dog collar is made of nylon with padded neoprene rubber material. This material is durable, fast dries, flexible and ultra soft
CLASSIC: This nylon dog collar is a classic yet stylish collar that comes in 12 colors and 5 sizes so you can find just the right one for your dog. A separate loop on the collar makes it easy to add dog tags and leashes onto the collar
CONVENIENT: Quick release premium ABS made buckles, easy to adjust length and put it on/off. The plastic buckle is curved for your dog's comfort
SIZE: X-Small Width 5/8", Neck Size 8"-12",Small Width 3/4", Neck Size 12"-16",Medium Width 1", Neck Size 14"-20", Large Width 1", Neck Size 16"-24",XLarge Width 1 1/4", Neck Size 18-28"
3. Tuff Pupper Heavy-duty Lifetime Leather Collar
These collars from Tuff Pupper are truly life-time collars due to the following reasons:
This buckle collar features a 3mm thick, rip and fray-proof ballistic weave
Tuff Pupper collars are durable and sturdy
They are also odor-free and safe for use in rain, snow, and for swimming.
The lightweight straps are 10 times stronger than most collars
Tuff Pupper leather collar is lightweight, flexible, and can prevent scratching, tearing, and ripping.
Tuff Pupper Classic Heavy Duty Dog Collar | 10x Stronger Than Leather | 100% Waterproof & Odor Proof Dog Collar | Tough Rust-Proof All Metal Hardware | Lifetime Replacement Guarantee
✅ - OUR TOUGH DOG COLLAR IS BUILT FOR LIFE – Our classic dog collar with metal buckle is built a using 3mm thick rip and fray-proof ballistic polymer weave to create the perfect combination of extreme durability and design aesthetics. With premium rust-proof brass buckle and hardware, our collars with buckles are more secure and 10x stronger than nylon or leather dog collars, guaranteed!
✅ - WATERPROOF DOG COLLAR = ODOR FREE – Our 100% waterproof collars are designed to spend as much time in the rain, snow, oceans and lakes as your dog desires with absolute no breakdown in materials, ever. You will always be able to depend on our stink-free collars to never retain any odor no matter how much dirt and mud your dog loves to play in. Never soggy, never stinky, odor-free for life.
✅ - SHOW COLLAR STYLISH & LIGHTWEIGHT - The perfect dog collar, with leather style grain and rich attractive colors, your tough pup will have a look of elite elegance. Constructed for all breeds, our classic collars intentionally maintains a lightweight, flexible, and comfortable design but tough enough to prevent tearing, scratching, and ripping from even the strongest, most energetic dogs.
✅ - CONVENIENT SIZES FOR EVERY BREED – Not just a large breed collar, this strong dog collar is available in 3 sizes to accommodate all dog breed sizes. (see images for sizing chart) Small dog collar: 11-15" — Medium Dog Collar: 15-19" — Large Dog Collar: 19- 23". Select the correct size based on the circumference of your dog's neck. Measure around the neck where the collar would comfortably lay.
✅ - TUFF PUPPER 100% LIFETIME GUARANTEE — We guarantee it and we mean it! This is not a 30 day or 6 month keep your receipt "warranty". We believe so strongly in the superiority of our buckle dog collar that we back it with a LIFETIME guarantee. If your pet collar ever fails, we'll send you a replacement for free, forever.
FAQs on Should I Take my Dog's Collar off at Night
1. Should my dog wear the collar while sleeping?
No. A dog should not wear a collar while sleeping. Even a moderately tight collar can cause skin abrasion and irritation. In short-coated dogs, this can cause inflamed skin while in long-coated dogs, it can permanently ruffle the fur and even cause matting and tangles. It is also a matter of your dog's safety and comfort.
2. Do dogs like their collars taken off?
It depends on what follows after the collar is taken off. For some dogs, having the collar taken off might mean independence. For others, it could mean end of play-time or walks.
 Some dogs simply lick their pet owner after they take their dog collar off. This could be due to the fact that the owner's face is closer to them at the point the collar is removed. Different dogs will have different reactions to having their collars removed. For most though, it could mean comfort.
3. Are dog harnesses better than collars?
Yes. Dog harness could prevent pressure on the delicate neck region and are especially beneficial for small dogs that are susceptible to tracheal collapse or neck injuries. They are also better for dogs that tend to pull on their leashes.
Conclusion – Should I take my Dog's Collar off at Night?
Yes. It is recommended that you take off your dog's collar (especially prong collar, choke collar, and flea collar) at night because wearing a collar 24×7 can cause abrasion on the pet's skin. Moreover, collar removal at night is very important for your dog's safety and comfort to prevent collar strangulation.
A traditional collar is best used during the day or only when you want to take your dog outside for walks or play time.
If in doubt, discuss the matter with your vet.